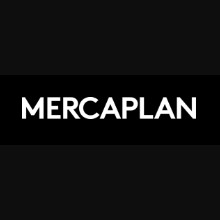 Job Detail
Job Description
Requirements:
Bachelor's degree in marketing, international business, sociology, psychology, desirable master's degree in related careers in market research.
Focus on sales and strategic negotiation, aligned to the nature of the proyect.
Five years of experience in market research, designing, managing and coordinating studies.
Advanced English is essential.
Availability to travel if a project requires it.
Tasks to do:
In-depth communication with clients to understand their business, provide consulting and new business development.
Making presentations of results and credentials.
Project management at multi-country level.
Coordination of qualitative and quantitative market research studies.
Identification and understanding of research need and opportunities to subsequently design a relevant research proposal.
Request and review project costs looking for efficiencies.
Design and coordinate quantitative and qualitative studies.
We offer:
Employment stability.
Opportunity for growth and development in the field of market research.
All benefits established by law.
Working hours from Monday to Friday and Saturday noon.
Hybrid work, but due to the nature of the position you will have to meet with clients eventually.
Required skills
Other jobs you may like