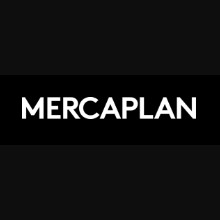 Job Detail
Job Description
Requirements:
Bachelor's degree in Projects, Administration, Marketing or careers related to logistics and project coordination, and/or related to market research.
Full English.
Minimum experience of one year in logistics, coordination and execution of projects.
High resolution capacity.
Monitoring of projects at multi-country level.
Tasks to do:
Control the quotas of the studies / Creation of field operation reports.
Collaborate with the review of material to be delivered to the field.
Provide training to the members of each area so that everyone is aligned on the objectives of the study.
Being in the training that designs deliver to fields.
Review codes, review base / Review qualitative filters.
Follow up the validation department, as well as the other departments until the data is delivered to the Design team in charge of the project.
Support with the audit of the field area supervisions.
We offer:
Employment stability.
Opportunity for growth and development in the field of market research.
All benefits established by law.
Working hours from Monday to Friday and Saturday noon.
Hybrid work, but due to the nature of the position you will have to meet with clients eventually.
Required skills
Other jobs you may like
Edificio Géminis 10, zona 10, 001